Nashville Tn Owner Operator Insurance – Fast Quotes!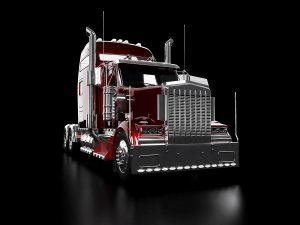 When you're looking for great rates and coverage on Owner Operator Insurance in Nashville Tennessee call Pathway Insurance at 800-998-0662
Pathway Insurance Services is a leading independent insurance agency offering Owner Operator Insurance in Tennessee. Because we are an independent agency, we are not beholden to one insurance company. Therefore, we are able to peruse the market for the best rates currently being offered by our insurance partners on commercial auto insurance.
So call us today to speak with our experienced insurance staff, or begin now by clicking on Nashville Tn Owner Operator Insurance to submit a request for insurance information and quick insurance quotes 24 hours a day, 7 days a week.
Nashville Tn Owner Operator Insurance – Read Your Policy!
This week we continue our series of articles emphasizing the importance of reading and understanding your commercial auto insurance policy. It is the most reliable way to be certain that you know your coverage so that you don't find yourself in a situation where your insurance claim is denied. This can happen for a number of reasons; in some cases, certain causes of damage are specifically excluded from coverage, and these exclusions will be clearly stated in the language of your policy. In other cases, the causes that are covered are stated in the policy language, and it is inferred that causes that do not fall within the bounds of that specified coverage are not covered. The only way to know for sure is to read your policy carefully.
So with that in mind, let's return to our coverage scenario for part 2.
Nashville Owner Operator Insurance – Coverage Scenario Part 2
You may recall that Tom is the owner of a small trucking firm called A B C Trucking and Transport. He employs a handful trucks and drivers.
Tom's current commercial auto insurance policy to cover his trucks does not include Comprehensive Coverage. Instead, Tom opted for something called Specified Causes of Loss Coverage.
Specified Causes of Loss Coverage saves Tom money on a monthly basis but does not provide as wide a range of protection as Comprehensive coverage.
When last we saw Tom, he had just received notice that his insurance company is raising its rates by a sizeable amount, and needless to say, Tom isn't thrilled about it.
He immediately requests quotes from another insurance company, again planning to go with Specified Causes of Loss.
Tom's new insurance agent sends him a copy of his new policy but he doesn't bother to read it. He knows he bought the same types of coverage he had with his old company, so why bother?
Tune in next week as we get to the answer to that question in part 3.
Nashville Tn Owner Operator Insurance – Call Us Now!
Call our friendly, experienced agents Monday – Friday 9 AM – 5:30 PM or click on Nashville Owner Operator Insurance Quotes to submit a request for quotes and information. Our online agents are always ready seven days a week to help you find the coverage you need.
We also offer insurance in the following areas:
Memphis Tn Owner Operator Insurance

Jackson Tn Owner Operator Insurance

Owner Operator Insurance Johnson Tn

Franklin Tn Owner Operator Insurance

Owner Operator Insurance Bartlett Tn