Knoxville Tn Owner Operator Insurance – Fast Quotes!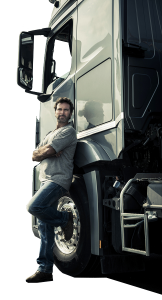 Are you seeking out better rates on Owner Operator Insurance in Knoxville Tennessee? Then you've come to the right place.
Pathway Insurance Services Inc. offers Commercial Auto Insurance in Tennessee and all fifty states. Unlike direct insurance agencies, we are able to browse the insurance market for the  coverage that suits your needs because we are an independent agency.
Call us today at 800-998-0662 to speak with one of our experienced truck insurance specialists.
Need to contact us outside of normal business hours? Not a problem. Simply click on Knoxville Tn Owner Operator Insurance Quotes to submit your request for insurance quotes and information 24 hours a day, 7 days a week.
Knoxville Tn Owner Operator Insurance – Read Your Policy!
As we continue our series of articles on the importance of reading and understanding your commercial auto insurance policy, we will continue to remind you that reading your policy is Pathway Insurance's number one piece of advice for those who want to understand what is and is not covered under their insurance plans.
 It truly is the only sure-fire way to be certain that you know your coverage inside and out so that you can avoid getting stuck with an insurance claim denial.
So with that in mind, let's return to our coverage scenario for part 3.
Knoxville Owner Operator Insurance – Coverage Scenario Part 3
When last we saw Tom, the owner of A B C Trucking and Transport, he had just switched his company's insurance provider, though he kept the same type of coverage.
Although his insurance agent at the new company sent him a copy of this new insurance policy, Tom does not read it because he assumes it is essentially the same as his old one.
Several months later, on a windy Tuesday evening, Tom gets a call from one of his truck drivers. Apparently an enormous eight-point buck darted out in front of the driver as he was doing sixty five on the highway, and his truck hit it dead-center on his grill and hood. The deer's body rolled up over the hood and broke the windshield, and there is substantial damage to the front end of the semi.
Tom yawns, largely unconcerned. This certainly isn't the first time one of his drivers has hit a deer. After the phone call Tom gets to work filing the claim.
A few weeks later, Tom receives word from his new insurance company. His claim has been denied.
Next week we look into the policy language that lead to the insurance company's decision in part 4.
Owner Operator Insurance Knoxville Tn – Why Not Give Us a Call?
Do you have questions about this or any other insurance subject? Then give us a call. Our agents would be happy to assist you in understanding your coverage or helping you find the coverage you need.
Call Pathway Insurance at 800-998-0662 today to talk with one of our licensed insurance agents, or click on Owner Operator Insurance Knoxville Quotes to submit a request for free quotes and information.
In addition to Knoxville, we also provide Tennessee Owner Operator Insurance in the following areas:
Hendersonville Tn Owner Operator Insurance

Owner Operator Insurance Kingsport Tn

Collierville Tn Owner Operator Insurance

Owner Operator Insurance Cleveland Tn

Smyrna Tn Owner Operator Insurance