Chattanooga Tn Owner Operator Insurance – Fast Quotes!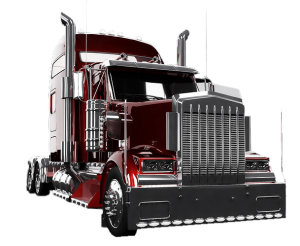 Looking for great rates on Owner Operator Insurance in Chattanooga Tennessee? Then look no further, my friend.
Pathway Insurance offers Truck Insurance in Tennessee, as well as the remaining 49 states. Whether you own and operate your own truck, own a trucking business, or drive for hire, the agents at pathway insurance can help you find the coverage you need.
Give us a call us at 800-998-0662 and speak with one of our licensed agents, or, if you can't contact us during normal business hours, you can click on Chattanooga Tn Owner Operator Insurance Quotes to submit a request for information and quotes twenty four hours a day, seven days a week.
Chattanooga Tn Owner Operator Insurance – Read Your Policy!
We press on with our series of articles discussing the importance of reading and understanding your commercial auto insurance policy.
As we said last week, we plan to continue to remind you that reading your policy is Pathway Insurance's number one piece of advice for those who want to understand what is and is not covered under their insurance plans. It really is the best way to be confident that you understand your coverage from top to bottom, so that you aren't blindsided by a claim denial sometime down the road.
Bearing that in mind, let's return to our coverage scenario for part 4.
Chattanooga Owner Operator Insurance – Coverage Scenario Part 4
Last time we visited Tom, the owner of A B C Trucking and Transport, he had just received word from his new insurance company that his most recent insurance claim had been denied.
One of his drivers ran into a large deer that caused considerable damage to his truck. Tom has filed numerous claims in the past for similar accidents involving animals and was never denied before. Why should this be any different? Now he's on the hook for paying many thousands of dollars out of his own pocket.
Understandably, Tom is rather upset.
Why did Tom's claim get denied?
To learn the answer, we have to look at Tom's old policy and compare it to his new one.
Remember how Tom chose Specified Causes of Loss Coverage instead of Comprehensive Coverage? Here's the pertinent section from his old policy:
We will pay for loss to a covered auto or its equipment under:
Specified Causes of Loss Coverage.          
(1) Fire, lightning or explosion;
(2) Theft;
(3) Windstorm, hail or earthquake;
(4) Flood;
(5) Mischief or vandalism; or
(6) The sinking, burning, collision or derailment of any conveyance transporting the covered auto.
(7) Collision with a bird or animal.
As you can see, Tom's old policy clearly states that collision with a bird or animal is covered under Specified Causes of Loss. But what about Tom's new policy?
Tune in next week to find out.
Owner Operator Insurance Chattanooga Tn – Agents Available 7 Days a Week!
Want to speak to an agent but can't get around to it until the weekend? Well you're in luck.
Pathway Insurance agents are also available by phone or email to answer inquiries on weekends during normal business hours. Plus, you can submit insurance info to us online any time of day, any day of the week.
You can reach us at 800-998-0662 or by clicking on Chattanooga Tennessee Owner Operator Insurance Quotes.
We also serve the following areas:
Owner Operator Insurance Germantown Tn

Brentwood Tn Owner Operator Insurance

Memphis Tn Owner Operator Insurance

Owner Operator Insurance Nashville Tn

Knoxville Owner Operator Insurance